Meet our Turf Tech Team!
In the beginning, Turf Tech was a merger of two companies Tiger Stripes Lawn Care and Beautiful Lawns in 2019. Ever since Grant and Dylan, have been curating a management team to serve our customers into the future. 
Turf Tech has been fortunate enough to continue with the theme of mergers in 2022 as we continue to grow our management team. Last year, we added two key members to our staff. One is another lawn care company owner and the other is a service manager from a local equipment dealership. Blessed with these additions and our standing management team we feel prepared to make 2023 better than ever! Below you can learn a little more about our management team in their bios!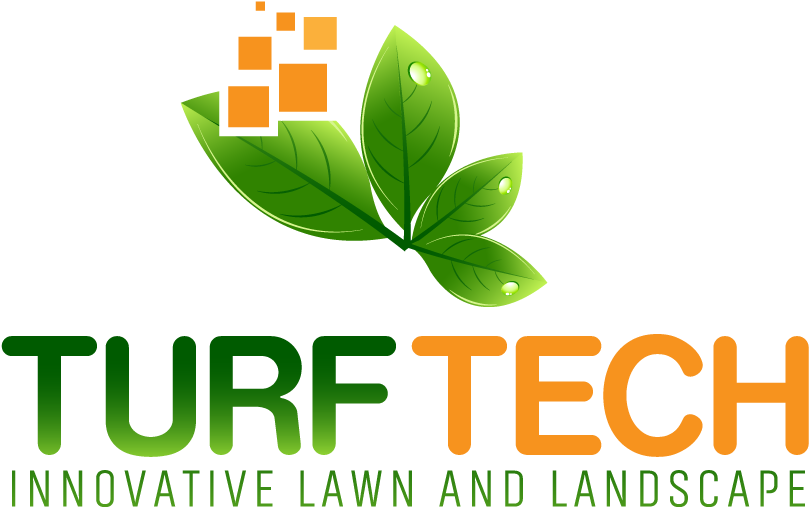 Grant Steier
Director of Operations / Founder 
It's a pleasure to meet you reader, as a future or current member of the Turf Tech community, I look forward to helping lift the load on your family or business, providing you with an easy customer experience and ending with a beautiful landscape for you to enjoy.
Over the years, I have strived to improve and strengthen my skills as a person and business owner. Through my education, I am a graduate and alumni of Trinity High School. Soon after I enrolled at Western Kentucky University, over my five-year tenure, I received a bachelors of science majoring in accounting and entrepreneurship while also minoring in real estate.
While at Western Kentucky University, I was awarded prizes at several business plan competitions across the state of Kentucky. During my competitions, I was able to network, meet mentors and curate business plans that are still relevant today. I have been planning the rollout of a combined maintenance business for homes and businesses for a long time, with the merger of our companies I now feel I am a few steps closer to that reality. The All in one business plan is truly a value to my customers. Being able to call a single shop for all your home needs is exciting and more importantly, it allows you to save time to spend with your loved ones. I am looking forward to the rollout of many additional services in the years to come.
I am a strong believer in relationships, the power of teamwork and dedication breeds success to all involved. Over the past couple years I have spent long hours developing networking and team building skills through BNI Networking, alumni associations and mentor connections. Through these experiences, I strongly believe I am able to offer a better-finished product to my customers and benefit my community. My goal through my connections is to add as many career possibilities for my staff and future young adults.
In the past my family has dealt with cancer, we were always strong but never doubted without family, friends and our community, we would have made it. My father over a course of several years had non-hodgkin's lymphoma. Through the wonderful blessing of a cancer trial, he was cured through a stem cell transplant at Vanderbilt University, over ten years ago and he is living strong with us today. A service goal of mine is to open a non-profit called Traveling Families. The organization's main focus is to aid and help finance travel for loved ones, who have the burden of traveling to a treatment center. In many serious cases, treatment for many cancers is best suited for specialized hospitals, likely not located in a nearby city. I hope to reduce these financial burdens, as family support is the key to a patient's success through their treatment.
I am enthusiastic about working with you, your family or business. I really enjoy building relationships with my customers and business partners. I am truly an entrepreneur looking to improve anything I can get my hands on. If you ever have an questions or in need of help, I'm only a phone call away.
Sincerely,
Grant Steier
Founder
Director of Operations
Dylan Stapp
DIRECTOR OF Sales / Founder  
My name is Dylan Stapp. I am a Graduate of Holy Cross High School, majoring in business. I am the oldest of two, and my family and I have lived in Louisville all our lives. I am engaged to a wonderful woman and have 2 curious cats, and a very energetic German Shepherd puppy. I have always loved the outdoors and nature, so my love of making lawns and landscaping beautiful started early for me.
I have been an entrepreneur since 2013 when I started my first business, Stapp's Lawn Care. Although I was very involved with my school by running track and playing football, I was dedicated to building a good groundwork for a business I have so much passion for. During my school years, I had 15 years of perfect attendance. I know what it takes to preserve through adversities to be successful. I try and take every opportunity available to gain more knowledge, and get ahead of the industry standards.
As my business grew, I started Beautiful Lawns, LLC. I am a very ambitious person and work continually to improve my education and knowledge of the lawn care and agriculture industry. I am licensed and certified by the Department of Agriculture, we are a member of the Better Business Bureau, I am also a member of the Alliance for Business BNI Group, and a member of the National Association of Landscape Professionals. I am always striving to make myself a better person and find ways to improve the services I provide.
Last of all, I am humbled by the experiences I have been through over the years of owning and growing my landscape company. I have learned so much through the opportunities I have been given and the risks I have taken. My customers mean the world to me. I help fulfill their dreams of beautiful lawns and landscapes, and along the way I gain friendships and hear stories about what makes them the people there are. I am a very blessed person. I have a Grandpa that continues to give me guidance and I learn from him every day. My Dad lends advice and encouragement, and I get loving support from my Fiance, Mom and Sister. I guess that is what sets me apart from some of the other companies, I truly care about my customers, and appreciate their honest feedback.
I am in an industry, that for the most part, helps each other. One of my competitors has become a close friend and now a partner. We each bring different attributes to our new company Turf Tech.
The sky's the limit for us… here we come!
Sincerely,
Dylan Stapp
Founder
Director of Sales
Daniel Keairns 
Fleet Manager 
Joined Turf Tech, January 2022
My bio is coming soon! 
Evan Stewart
Account Manager 
Joined Turf Tech, May 2022
My bio is coming soon! 
Dylan Carnes 
Lead FOreman 
Joined Turf Tech, October 2019
My bio is coming soon! 
Abbie Hessian 
Project Manager 
Joined Turf Tech, March 2023
My bio is coming soon! 
Kyle Kayrouz 
Small Engine Mechanic
Joined Turf Tech, May 2022
My bio is coming soon! 
New Manager 
Project Manager 
To be Hired. Coming March 2023
My bio is coming soon! 
Content Updated – January 2023.